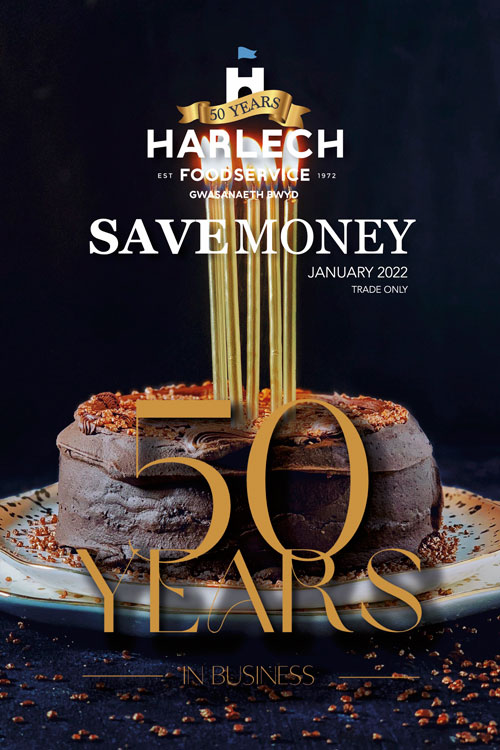 Save Money
'We're celebrating 50 fabulous years of Harlech Foodservice!

It's an exciting year for us as we celebrate our 50th Anniversary. From when it began as Harlech Frozen Foods back in 1972 the company has outgrown two of its premises and evolved in to Harlech Foodservice as you know us today. Thank you to each and every one of you that continue to support us as we work together growing your business and ours.
---
THE EXPO IS BACK!
We are thrilled at the response we are receiving to the announcement that our Expo will be back in 2022. From customer feedback to suppliers putting plans in place, we can't wait to see you all there as we look ahead to what we hope will be a fantastic year for us all!
---